Antigua and Barbuda citizenship by investment program
Antigua and Barbuda
is one of the most beautiful island nations in Caribbean with its lush beaches and beautiful climate to enjoy your vacation, as well as do your international business from.
Antigua and Barbuda offers the possibility to acquire citizenship by investing in the country. Depending on your preferred lifestyle, there are several paths to acquiring citizenship through investment.
Whether you are looking to apply for citizenship for yourself and your family, here are some of the benefits of having Antigua and Barbuda passport:
Citizenship Benefits
Live long-term in a Caribbean country known for its white sand and blue waters.
Lifetime citizenship for your family/qualified dependents with one time investment.
Visa free travel to 150 countries, including EU Schengen areas, the UK and Ireland.
No wealth, inheritance, and personal income taxes.
Since 2019, Antigua and Barbuda passport holders can travel through visa waiver program in Russia, Ukraine, and Kosovo.
Efficient application processing (usually 3 months processing time).
Freedom of movement within the Caribbean (CARICOM) countries.
Ability to freely hold dual or multiple citizenships.
Investments in business ($1,500,000) or real estate ($400,000) also qualify for citizenship.
University of West Indies (UWI) fund is now open for USD 150,000 (inclusive of processing fee). Only families of six persons or more can apply for this fund.
Antigua and Barbuda allows stateless people from 4 countries – Brunei, Saudi Arabia, Kuwait, and the UAE to apply for the citizenship by investment program.
Passport Validity
Once approved, foreign investors will be granted Antigua and Barbuda passports which will enjoy a 5-year validity period in the first instance. After that, a requirement of visiting the country for 5 days will be necessary to renew.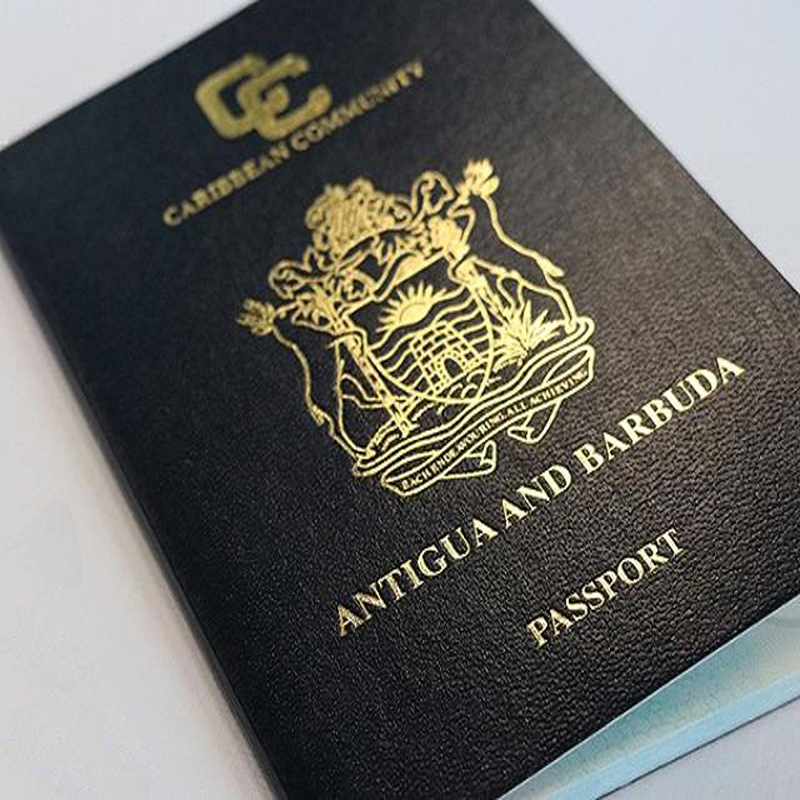 Qualifying Investments for Citizenship (CIP)
Investment options:
The citizenship-by-investment program (CIP) allows foreign investors have the following options:
Contribution to the National Development Fund (NDF)
1. US$100,000 for a family of up to four applicants.
2. US$125,000 for a family of five or more applicants.
Real estate option
Minimum of US$400,000; or US$200,000 as part of a joint investment.
Investment in business
Minimum of US$1.5 million for a single investor; or $400,000 as part of a consortium investment of more than $5 million.
Fees
Aside from amount of the chosen investment route, applicants and dependents will be required to pay Government fees and Due Diligence fees. To find out more information, you may get in touch with us